PTS Coaching, LLC, founded by Cindy Goldrich, Ed.M., ADHD-CCSP, provides education and support for Parents, Educators and Mental Health Professionals dealing with ADHD and Executive Function Challenges. Cindy has put together a team of ADHD coaches to help you and your family succeed with these challenges.
Our mission is that every child who thinks and learns differently is understood, respected for who they are, and encouraged that they can learn and succeed along their chosen pathway. 
Our goal is that every parent of a "complex" child receives the understanding and support they need to be a calm, empathetic, informed, and supportive advocate for their child, and that every educator has the education, tools, and strategies necessary to help these children succeed and not feel like square pegs in round holes at school.
Let's bring strength and confidence to people who learn, think, and perform outside conventional norms so that every person can follow their own Pathway to Success!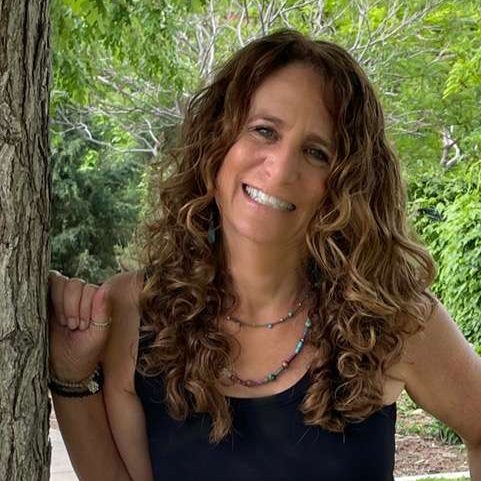 Cindy Goldrich, Ed.M., ADHD-CCSP
PTS Coaching Founder
Parent Coach, Teacher Consultant, Author 
Cindy Goldrich, Ed.M., ADHD-CCSP, is a Mental Health Counselor, Certified ADHD Coach, Teacher Consultant, and Parenting Specialist based in Boulder, CO. Cindy is an active writer, speaker, online ADHD coach, and contributor to the field of ADHD. She teaches her Calm and Connected method to parents, teachers, and related services professionals for the education, treatment, and support of children with ADHD and Executive Function Deficits across the world. She is a published author of 2 books on Parenting and ADHD. Her 8 Keys to Parenting Children with ADHD has been translated into multiple languages. Cindy also provides ADHD coach training to others so they can become Professional Parent Coaches through her ADHD Parent Coach Academy.
"When I began coaching teens and college students who have ADHD, I quickly discovered that it is often the parents who need the support. I have met so many wonderful, caring parents who are at a loss as to why they, and their children, struggle so much. The reality is that love and logic are not sufficient when you are dealing with inconsistencies, challenges, and frustrations in raising your child who has ADHD. Once the diagnosis is made, the most important treatment is parent education and training – you often need a Black Belt in parenting!
In working with parents, my philosophy is, "Parent the child you have." Not the one you thought you would have or that others tell you that you would have if you just parented THEIR way. I help parents and professionals nurture children through tolerance, empathy, and support, with a healthy balance of guidance, structure, and discipline. As I say to parents: "Don't bend the Universe – too much." Prepare them for the real world, but know when to give them that extra chance they may need."
Education
Cindy received her Master's in Counseling Psychology from Columbia University, Teachers College.  She received her designation as a Certified Clinical Service Provider for ADHD from PESI and ADHD Coach Certification from the Institute for the Advancement of ADHD Coaching. She has trained with Dr. Edward Hallowell and Dr. Ross Greene.
The Work
Cindy provides Professional Development for schools and professional organizations and at national conferences addressing how ADHD and Executive Function Deficits impact children and how to help boost behavior and performance. Cindy also trains professionals to become Parent Coaches through her ADHD Parent Coach Academy. As the Founder of PTS Coaching, she created and facilitates the highly acclaimed workshop series: Calm and Connected: Parenting Children with ADHD/Executive Function Challenges© and Managing Homework: Parent Edition©. She provides Individual Parent Coaching in Boulder, CO and offers online ADHD coach sessions to individual parents across the country. As a certified ADHD Coach and ADHD parent training specialist, Cindy will help you understand the full impact of ADHD and provide you with the tools and strategies to manage it!
Author
Cindy's award-winning book, 8 Keys to Parenting Children with ADHD, is an excellent resource for parents, educators, and mental health professionals. This book is rich with optimism, tips, tools, and action plans. It offers science-based insights and systems for parents to develop a deeper understanding of what ADHD is, beyond the most common characteristics (impulsivity, hyperactivity, and inattentiveness). Cindy's book provides different perspectives and techniques for parents, that will dramatically improve family relationships. Cindy contributes to magazines and online publications such as ADDitude magazine, Attention magazine, and Understood.org.
Speaker
Cindy has been an invited speaker at schools and professional conferences across the country and worldwide, including CHADD, LDA, ACO, ASHA and Kazim Trust of Pakistan. For information on topics, please click here. To request Cindy to speak at your next event, please visit this page.
Boards and Affiliations
Cindy is Co-Founder of the Long Island ADHD Professionals Consortium. She is on the editorial board of Attention Magazine and the Executive Board of CHADD of Nassau County (Children & Adults with Attention Deficit Disorder) and has served on the Board of the Long Island Branch of the International Dyslexia Association. Cindy is also a member of ADDA (Attention Deficit Disorder Association) and ACO (ADHD Coaches Association).
Melissa Fava
Business Manager
PTS Coaching
Melissa is Cindy's right and left-hand person.
She welcomes new clients and supports clients and the team of ADHD coaches so that they can establish and maintain effective working relationships.

Melissa manages most aspects of Cindy's business so that Cindy can do what she does best: Support, Educate, & Inspire - Parents, Children, Educators, Families, & Professionals, so that they can thrive and be their absolute best.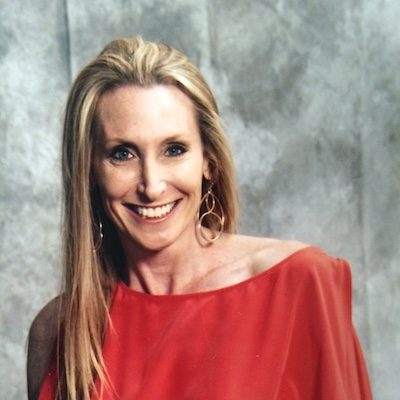 Andrea Elrom, MA, ACC
ADHD/EF Coach, Teens & Adults with ADHD
ADHD/EF Parent Coach
New York, New York
Licensed PTS Coaching Parent Coach
Andrea Elrom holds her Master's degree from New York University in Education and is an advanced graduate of ADDCA (ADD COACH ACADEMY). She has worked with children having ADHD for more than 15 Years and offers extensive knowledge on parenting challenging behaviors through workshops, individual and group sessions.  Andrea works closely with Independent schools, focusing on Executive Functions and building on student strengths.
Andrea is a trained ADHD/EF Parent Coach. She completed Cindy Goldrich's APCA: Professional ADHD/Executive Function Parent Coach Academy© training, and facilitates Cindy's acclaimed Calm & Connected: Parenting Children with ADHD/Executive Function Challenges© Parent workshop, along with using these principles in her private coaching practice.
"I have raised two children with ADHD and understand more than most the challenges of complex behavior and the JOYS of their successes. Listening to parents describe their journey, I rarely come across a situation that I have not dealt with in my personal or professional life. I look forward to sharing my experience, strategies, tools, and techniques with you, your child and family as a whole to unwrap the hidden gifts within." 
Suzanne Holstein,  M.S, M.Ed
ADHD/EF Parent Coach
ADHD/EF Coach, Adults with ADHD
Special Educator Coordinator
Maryland / Virginia
Licensed PTS Coaching Parent Coach

Suzanne Catchpole-Holstein is the founder and owner of Functional Fun Families, LLC specializing in family coaching for ADHD and comprehensive special education needs. Suzanne has been a Special Educator for 15 years. With a Masters in Special Education from Hood College and a Masters in Montessori Elementary Education from Loyola, Suzanne has a full-scale educational background.
A Licensed Facilitator of the Calm and Connected: Parenting the Child You Have program, as well as the Orton-Gillingham technique for children and adults with Dyslexia, Suzanne has ample years of experience in the field of Specialized Education, teaching, coaching special education teachers, and coaching parents in how to support their children through their educational and family life.
On a personal note, Suzanne is the mother of two daughters and a grandmother of two. Her youngest daughter struggled with dyslexia and ADHD. Suzanne knows first hand the complexities that come with special education both in school and at home. She currently lives and works in the D.C., Md, and Va.
Michelle Midgette, M.A.
ADHD/EF Parent Coach
ADHD/EF Coach, Adults with ADHD
Certified Teacher and Neuropsychological Testing Assistant
Philadelphia Region, PA
Licensed PTS Coaching Parent Coach
Michelle Midgette, M.A., is the owner of Your Parenting Prescription, LLC, providing parent coaching services to families of children who have ADHD, Executive Function difficulties, or other concerns that affect learning and behavior. She also works as a testing assistant at a child neuropsychology practice.
Michelle has 20 years of experience in the fields of ESL, Special Education and Developmental Disabilities, working as a teacher, staff development specialist, and case manager.
Michelle was inspired to become a Parent Coach because of the struggles and frustrations families often face when their child is newly diagnosed with ADHD or as they work to secure the best services for their children as they move through school. She helps parents create a proactive plan for establishing a calm, connected home base where their children can thrive (and supports implementation and accountability).
Areas of expertise are parent support in working with their child's school team, helping parents understand testing results, and translating testing and data into actionable goals and routines. 
Dulce Torres, LPC-S, BCC, ACC
ADHD/EF Parent Coach
Mental Health Counselor
Euless, Texas
Licensed PTS Coaching Parent Coach

Dulce Torres, LPC-S, BCC, ACC is a licensed mental health professional and a certified ADHD coach. Her passion to help individuals and families "Live Life Beyond Limitation" remains her guiding principle after 30 years of helping others. 
Dulce is a trained ADHD/EF Parent Coach. She completed Cindy Goldrich's APCA: Professional ADHD/Executive Function Parent Coach Academy© training, and facilitates Cindy's acclaimed Calm & Connected: Parenting Children with ADHD/Executive Function Challenges© parent workshop.
Dulce has taught countless parents how to parent their child by creating healthy relationships, effectively communicating, and staying calm. 
After seeing the impact this work has had on families, she stepped forward to ensure the Spanish-speaking community has the same opportunity through trained professionals. In collaboration with Cindy, the APCA: ADHD Parent Coach Academy© training and Calm & Connected: Parenting Children with ADHD/Executive Function Challenges© are now presented in Spanish. 
The goal of this new offer is to train professionals who want to work with parents of children and adolescents diagnosed with ADHD, Executive Functions Deficit, and Learning Differences
Helen Bispels, M. Ed., ACC
Executive Function/ADHD Coach
12 Years -  Adults
Berks County, Pennsylvania
Helen Bispels, M. Ed., ACC, helps students—middle school through college—with ADHD, learning differences, or executive function challenges develop skills and strategies to become capable and confident. She also helps adults feel more in control of their lives so they can spend time on the things that really matter. As a former educator for over 15 years, she understands the challenges students of all ages face including planning, working the plan, organizing, managing time, and overcoming overwhelm. As a wife of someone with ADHD and a parent of five, she has experienced the roller-coaster ride of family life with ADHD. Now as a coach, she partners with students and adults to find what works for them to do their best. Her calm presence enables clients to relax and trust her to guide them as they work to learn about themselves, build new habits, and put plans into action.
Helen is an international Coaching Federation certified life coach. She completed training in coaching children, teens, and young adults with ADHD and executive function challenges from JST Coaching and Training.
Lisa Finkelstein, LMSW
ADHD/EF Parent Coach
Clinical Social Worker
Hudson Valley, NY
Licensed PTS Coaching Parent Coach
Lisa is a licensed PTS Parent Coach, with a master's degree in social work from New York University.  A therapist working with adults, adolescents, and children, Lisa's areas of focus include ADHD, anxiety, OCD, emotional dysregulation, and parenting.  Through her work with children and adolescents diagnosed with ADHD, Lisa has often found working directly with parents to be the most effective strategy toward making change. 
Building on this philosophy, Lisa became a trained ADHD parent coach with Cindy Goldrich.  With Lisa's support and guidance, parents gain understanding of the needs of their children and are empowered to help them with a calm and nurturing approach.

Helen Kornblum, MA
Executive Function/ADHD Coach
12 Years -  Adults
Alachua County, Florida
Helen is a trained life coach who specializes in working with teens and young adults who have attention deficit disorders. She helps them create coping strategies by using their strengths, which enables them to thrive in a linear world. Building teens by recognizing their accomplishments and potential is easier than repairing demoralized adults. Because coaching is about change, Helen encourages teens to pick the changes they want to make, treating every effort as an experiment that deserves a thoughtful review. Feedback from clients about what worked or what didn't work eliminates harsh judgments. Feedback also makes the coaching relationship a safe refuge for teens who seek extra support while developing their independence.
Robyn Parks CPC, ACC, CACP
ADHD/EF Parent Coach
Executive Function/ADHD Coach
Baltimore, Maryland
Licensed PTS Coaching Parent Coach

Robyn is a certified Life, Parent, and ADHD Coach with a B.A. in Psychology from the University of Pittsburgh and a Post- Baccalaureate degree in Elementary and Middle School Education from Point Park University. Robyn has extensive ADHD training and expertise.
She completed her coach training from IPEC (Institute for Professional Excellence In Coaching), an accredited coaching program recognized by the International Coach Federation.
She earned a graduate certificate from JST Coaching, LLC, a specialized coach training program focused on teaching methods for children, teens, and college students with ADHD. Most recently, Robyn completed Professional ADHD Parent Coach Training with Cindy Goldrich, Parenting Specialist.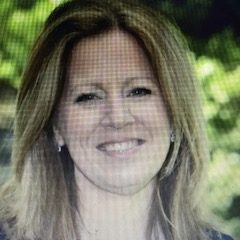 Andrea Yellinek, MS, OTR/L, CACP
Executive Function/ADHD Coach
Registered Occupational Therapist
12 Years -  Adults
Queens, New York
Andrea is a trained ADHD and Life Coach, as well as a licensed occupational therapist. As a coach and clinician, she has over 20 years of experience helping individuals with ADHD and executive function challenges maximize their potential.
As your coach, Andrea brings a broad background in psychology, the neurosciences, and human performance.  She holds a B.A. in Psychology and an M.S. in Occupational Therapy from Columbia University. Since becoming an occupational therapist in 1995, she has worked with individuals with ADHD, autistic spectrum disorders, and learning differences in both the school system and private practice.
Later in her career, she joined the coaching community with the hope of serving individuals from a strengths-based approach.  She completed intensive coach training with ADD Coach Academy as well as Mentor Coach.  As a coach, she is committed to assisting adult professionals and college students with executive function challenges, to use their strengths to create more balance, fulfillment, and success in their lives.
Lorri Comeau, Ed.M.
ADHD/EF Parent Coach 
ADHD/EF Coach: 17 Years - Adults
Learning Support Specialist
Massachusetts
Lorri Comeau, M.Ed., is a licensed PTS ADHD Parent Coach, College Student & Adult ADHD Coach, and Learning Support Specialist. She has over 20 years of experience supporting students, parents, and educators regarding the challenges and strengths of ADHD and learning disabilities.
Lorri's notable career experiences include working at Landmark College, in Putney, VT, the nation's premier college for students with learning disabilities, ADHD, and Autism Spectrum Disorders, and the University of Connecticut's Center for Students with Disabilities, where she also served as the liaison to student-athletes with ADHD and learning disabilities.
In addition, Lorri has co-authored The Essential Six, A Parent's Guide: How to Pave the Road to Self-Advocacy for College Students with Learning Differences, published through the Association on Higher Education and Disabilities.
Amy Glavine BSW, RSW, ADHD-CCSP
ADHD/EF Parent Coach
Registered Social Worker
Newfoundland, Canada 
Licensed PTS Coaching Parent Coach 
Amy Glavine BSW, RSW, ADHD-CCSP is the owner of ADHD MyNDSET Family Coaching and Counselling. 
A registered Social Worker for the past 14 years working with children, teens and adults in the areas of mental health and addiction using cognitive behavioural strategies and a strengths-based approach to counselling. 
A licensed PTS Parent Coach and ADHD Certified Clinical Services Provider. I have specific training from Cindy Goldrich's Calm and Connected program- a unique approach to working with the families of children living with ADHD and assisting in their success to create a calm, collaborative and connected home/school system. 
I also bring personal perspective by sharing my lived experience of managing ADHD with girls.  As your parent coach, we will collaborate to help the family unit foster a new mindset, build a new skill set and to learn specific strategies and techniques unique to ADHD. 
Jill Linkoff, ACC, ACAC
ADHD/EF Parent Coach
Executive Function/ADHD Coach
Baltimore, Maryland
Licensed PTS Coaching Parent Coach 

Jill is a Certified Life Coach, ADHD Coach, Parent Coach, and Teacher Trainer, specializing in working with adults, college students, and parents of children with ADHD. Credentialed in both Life Coaching and ADHD Coaching with additional training in Career Coaching, Mindfulness Coaching, and Parent Coaching.
She maintains a private practice in Baltimore, Maryland in addition to working virtually throughout the country by SKYPE and FACETIME utilizing the same coaching standards. She is also available to visit local colleges and universities.
Jill's passion is to make a positive difference in the lives of adults, parents, families, and college students living with ADHD. Extensive and ongoing researched-based training in ADHD and executive function challenges advance her expertise as an ADHD coach.
Christina Silvera, MSc
ADHD/EF Parent Coach
Associate Clinical Psychologist
Jamaica
Licensed PTS Coaching Parent Coach

Christina Silvera is an Associate Clinical Psychologist and ADHD Coach. 
Christina also serves as the Director of Membership for the Jamaican Psychological Society. She is currently conducting psychological assessments and individual therapy at the offices of Clinical Psychologists in Jamaica.
She sees clients as young as 5 years old from differing backgrounds. She believes that we all possess the tools we need to be our best selves, therapists and coaches are meant to help us to develop these tools.