Reduce the daily stress of homework for you AND your child!
Help your Child or Teen THRIVE in School!
The time children spend on homework should be efficient and productive – but rarely are students taught how to manage the homework process! Executive Function skills impact your child's motivation, retention, and self-confidence. Learn tools & strategies for managing ADHD & Executive Function Challenges that REALLY WORK.
During this two-hour live-interactive webinar, you will learn tools and strategies that can make a difference in how you, and your child, approach homework time:
Help your child make the best use of the time they spend doing work
Learn effective organizational techniques for students
Confront issues involving motivation, independence, and work ethic
Explore how to collaborate with your child's school effectively
Support your child without enabling them
Learn tips, tricks, and ADHD strategies for parents that will make the lives of all your family members better
Help Your Child Make the Best of their educational opportunities and stop the daily battles!
You will receive handouts, including templates for effective homework management.
Topics
Organization
Time Management
Working Independently
Productivity & Success
Preparing for a Quiz/Test
Taking Breaks
Planning Ahead
Work Ethic
Self-Confidence, Motivation & Retention
Homework Battles & Stress
Enabling vs. Supporting
Effective home-school collaboration
Price: $65
Offered Twice
Morning: Wed, November 8, 2023 @ 9:30 am MT  (11:30 am ET)
Evening: Thurs, November 9, 2023 @ 5 pm MT  (7 pm ET)

Can't Make the Live Webinar? Click here for our eCourse
Typical rewards and punishments (which most parents find don't work anyway) don't get to the core issues that are causing the challenges.
The result? Transferable skills are not learned, and systemic change is not accomplished.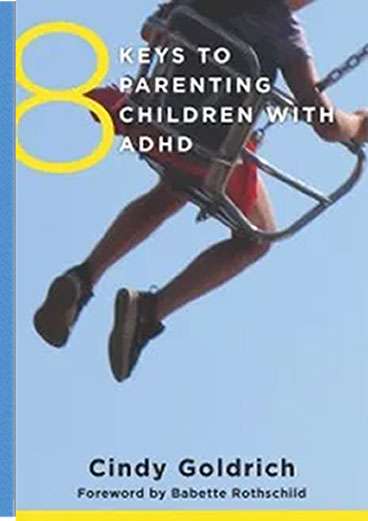 8 Keys to Parenting Children with ADHD
This ADHD book is rich with optimism, tips, tools, and action plans to help your children grow into the best version of themselves.
ADHD, Executive Function, & Behavioral Challenges in the Classroom
Practical insights, tools, and activities to support the social and emotional education of children who learn differently.